Birds of Prey in the Holland Marsh
by Laura MacIsaac
(Bradford, Ontario, Canada)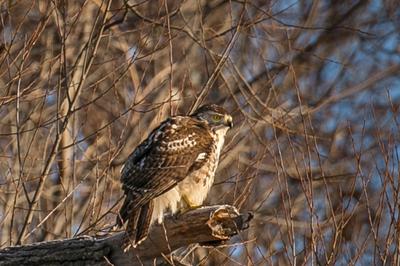 There was been a great deal of activity along the Holland Canal in January.

Large nests and a number of birds, including a Snowy Owl, have been spotted while driving along the canal.

The birds were spotted in the late morning and early afternoon.

These pictures are two different birds at different places.

I was wondering if anyone can identify them for me.


Thanks for your report and great pictures - I'm sure one of our regular readers will be able to identify these raptors for you.

I will post this on our facebook page so that our facebook followers can also enjoy your pictures.
Join in and write your own page! It's easy to do. How? Simply click here to return to Birds of Prey.