Bird of Prey Saturday June 19th, 2021
by Karen Toogood-Holmes
(Kitchener, Ontario, Canada )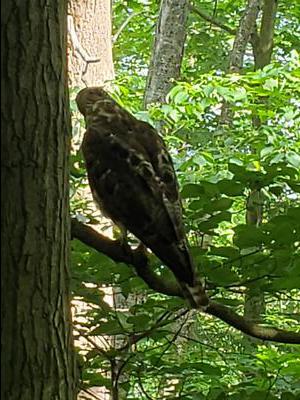 I was walking through Homer Watson Park Kitchener, on the trail by the Grand River.

This bird caught my eye. It was sitting in the tree next to the path at a low level. So beautiful!

I am an avid hiker and love seeing nature.

It was between 9 - 10 am. The bird did not seem worried I was there, and did not fly away - I was the one who left first.

It was an amazing experience.

I also had the pleasure of seeing a Bald Eagle by the Grand River too - I'm so lucky to live in a place where nature is close by.