Bird of prey on my balcony
by Catarina
(North York, Ontario, Canada )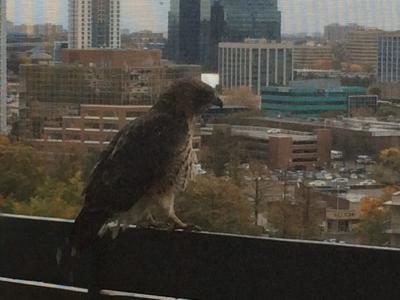 I saw this bird of prey on my balcony today October 21 around 3:30 pm.

I live in North York, near Sheppard and Don Mills.

I can't recognize this bird - actually I think it is the first time I have seen a bird of prey so close.

Any help to recognize this bird is very welcome because I am very curious to know more about it!

I hope one of our readers will be able to identify this raptor for you.