Beautiful Black Crowned Night Heron
by Daniel
(Toronto, Ontario, Canada)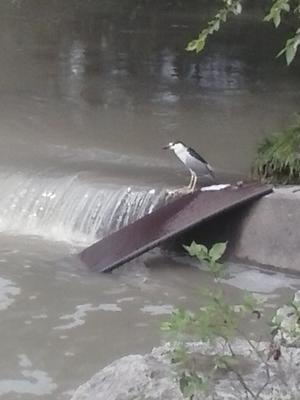 Black Crowned Night Heron
I was on my bike ride I enjoy at least twice a week with a friend along the Don Valley and as we approached a certain area my friend pointed out a bird sitting beside the river just relaxing.


I was able to get really close by approaching it slowly and got a great close-up of this beautiful bird I could not believe how close I had got to it and it didn't fly away.
Hope everyone enjoys this picture of it.
I also have had the pleasure of observing a few Great Blue Herons, a male, female, and a very young one that I believe was a young female as the males are a lot darker.
Thank you Daniel, for sending these lovely pictures and your report of your bird sightings.