Bald Eagles seen at the Humber River in Toronto
by Klaus Joerg
(Lakeshore Blvd W., Toronto, Ontario)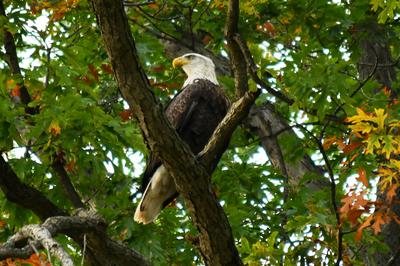 Bald Eagle in Toronto
My first Bald Eagle was seen 3 years ago in January in Humber Bay Park perched on a tall Aspen overlooking Humber Bay.

This Year I saw the adult Bald Eagle already three times in September / October at the Humber River lower marsh close to sunset and looking for fish.

I also saw a juvenile flying over the marsh end of September but not since.

Thank you so much for sending these wonderful pictures of Bald Eagles, I know our readers will enjoy them very much.

Join in and write your own page! It's easy to do. How? Simply click here to return to Eagles.