Bald Eagles fishing the open water created by Ferry crossing at Glenora
by Fred
(Kingston, Ontario, Canada)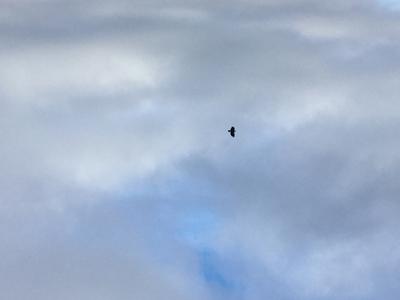 My wife and I recently took the Glenora ferry to Prince Edward county.
We observed four individual Bald Eagles flying over and hunting the open water created by the ferry crossing, the narrows at Glenora and most of the Bay of Quinte was ice covered.
One of the Eagles flew over top of us and near enough to confirm it was a mature bird with white head and tail feathers.
I have lived back in Ontario since 1999 after spending 25 years away in NS and BC and when I lived in Courtenay, BC., Bald Eagles were as common as seagulls.
Growing up in Eastern Ontario during the 60's and early 70's the decline of all raptors caused by the use of DDT and PCBs released into the lakes, decimated their populations.
I recall walking the beaches of Lake Ontario covered in dead fresh water herring or shiners as we called them.
Rabbits were abundant as were the rats in the open landfill sites caused in part by lack of predation by raptors.
The great lakes and watershed will never be the same as their natural state, but they are vastly improved.
Near daily sightings of Hawks, Turkey Vultures and now Bald Eagles is the anecdotal evidence clinching it for me.
The pictures included are not the best, but show them flying over the open water and feeding on the ice.
Thank you for sending us your report - I will also post this on our facebook page.