Bald Eagles at Butler Lake in Northern Ontario
by Shane A. Burdick
(St.Anns ,Ontario, Canada)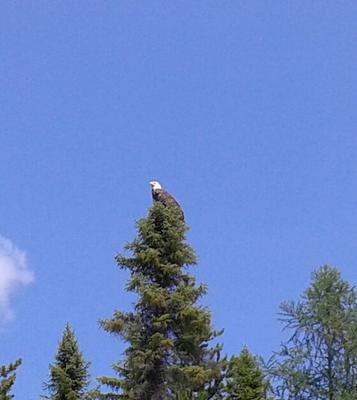 Butler Lake Bald Eagle in Northern Ontario
My family has been here since the sixties and today I've witnessed one of the two bird's my cousin said were here for the past two years.


To his account, I was able to take video and pics.
What a beautiful bird!
One (he says) has a white head and the other has a brown one, which I haven't seen yet.
Thanks for sending us your report and such great pictures - the adults have a white head, but juveniles are brown all over and don't develop the white head for three or four years.