Bald Eagle

(Vankleek Hill, Ontario, Canada)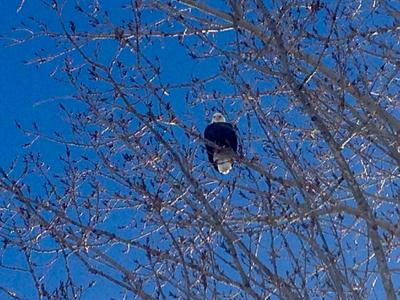 Late last winter I was lucky to have a visitor in front of my house.
I live in Vankleek Hill and it was the first time I saw one here.
I call him Mr Gorgeous!
No wonder you call him Mr Gorgeous, he is beautiful!

Thank you for sending these pictures to us, I know our readers will love them as much as I do!

I will also post this on our facebook page.
Join in and write your own page! It's easy to do. How? Simply click here to return to Eagles.