Bald Eagle spotted in Iron Bridge
by Gabe Dubuc
(Val Caron, Ontario, Canada)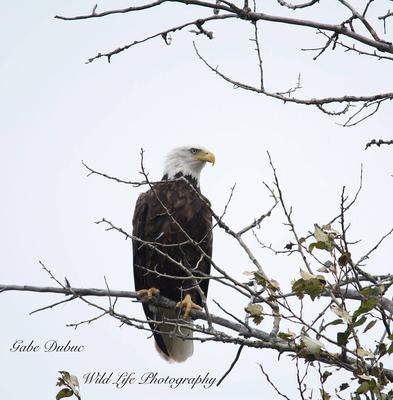 Bald Eagle, Iron Bridge, Ontario
I was passing through Iron Bridge, Ontario, and spotted two beautiful Bald Eagles.

I got a couple of pictures of one, but the other one took off before I had a chance to take a shot of him.

Thank you for sending us your beautiful pictures, they are lovely and I know our readers will enjoy them. I will also post this on our facebook page so that our facebook friends can also see them and enjoy them.