Bald Eagle nest London, Ontario
by Bob Grant
(london Canada)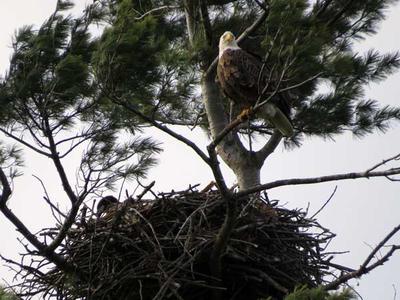 May 2015
While kayaking on the Thames River here in London, Ontario, and to the west, we have spotted a large Bald Eagle nest and it must be 6 to 8 feet in diameter.


This week we took our camera and tried to get some shots from across the river using a 100 times zoom.
The photos were pretty good and the video is OK too.
Check them out at -
Bald Eagle Video
and
More Photos

Thank you for sending us this report of your Bald Eagle sighting - my apologies for the delay in publishing it ... I am working steadily to publish the backlog of reports from our readers!