A Funny Duck
by Edward
(Ottawa, Ontario, Canada)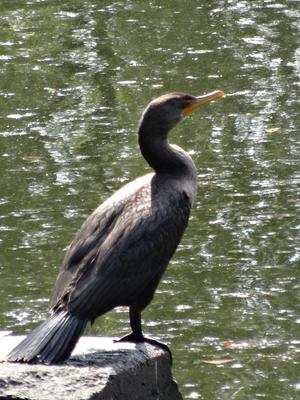 We keep seeing this particular bird in a duck pond near our condo here in Ottawa, Ontario, Canada - any idea what it might be?
Yep, that is a Cormorant!

They dive for fish and then they stand out to dry - the pictures you have taken show this behaviour very clearly!

They can be messy birds as their droppings coat the trees where the birds frequent, and this can kill the trees.

Thank you for sending us these pictures!
Join in and write your own page! It's easy to do. How? Simply click here to return to Waterfowl.