Coopers Hawk
by Marinus Pater
(Georgetown, Ontario)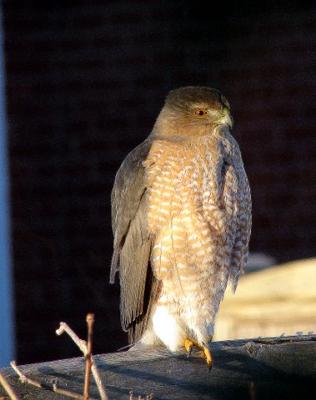 Marinus, one of our readers from Georgetown, sent us this report - For weeks we seem to have the presence of a Coopers Hawk.


It has been unsuccessfully trying to get one of the many Mourning doves in our garden.
Just recently it has adopted a new tactic. It tries to look like a Dove, by covering up the tell-tale spots with its wings.
Marinus Pater
Georgetown
Ontario