Coopers Hawk (Bird on a Wire)
by Ted Onyszczak
(Toronto Ontario Canada)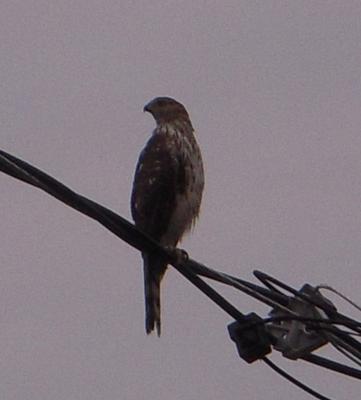 Bird on a Wire
Earlier I submitted a sighting of Raptors locking talons in a mating ritual.


I'm not sure if it's the same bird.
The picture was taken June 2012 on a Hydro line in front of my house.
It seems to fit the description of a Coopers Hawk.
Great pictures, thanks for sending them in to us!