Horseback Riding
in Southern Ontario
I will be adding more information about Horseback Riding in Southern Ontario, meanwhile, here is information about Stables in the London, St Thomas and surrounding area.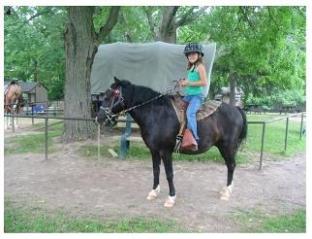 Horseshoe J Dude Ranch, Fingal, Ontario
You can ride the trails through the lovely southern Ontario countryside with an experienced guide.
The Dude Ranch is well known in this area and is a well-established family run business - being owned and operated for over 40 years by the Steele family.
In addition to trail riding, they also offer Summer Camps for children - check out their site for more information, or call 519-762-5402, or email them at duderanch@xplornet.ca
Several of our children have had their first riding experiences here, and they have always wanted to go back for more!
"L'équitation dans Ontario"
If you are looking for Horse Riding Lessons in the St Thomas area, you can contact the Fehr family at Sunnylee Stables on Yarmouth Centre Road, just north of Highway 3. For more information call 519-633-7082, Kimberley or Henry will be able to give you all the information.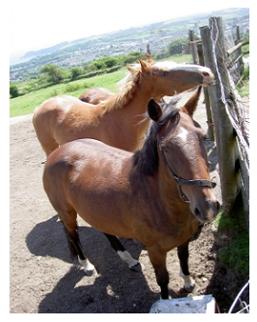 Circle R Ranch, Delaware, Ontario
Check out their site for rates for lessons, trail riding, family activities, Summer Camps and more!
It has been years since I was here, but one of my grand-daughters recently celebrated her 5th birthday here - they had a party with hot-dogs, cake & ice-cream, pony rides, a Hay Wagon ride, and a look at the little mini farm.
What a wonderful day those children had - check out their website for full information.
If you are looking for accommodation close to the Circle R Ranch, check out Oma's Loft which can sleep 4 people and is comfortable and convenient for those wishing to ride.
Cinch Stables in West London
Focusing on fun and pleasure in learning to ride, students quickly adopt their favorite horse as their own as they begin to recognize and appreciate the horses' personality and uniqueness as students become experienced, knowledgeable and caring riders.
Circle Square Ranch, Brantford, Ontario
Circle Square Ranch offers exciting summer camps for children and teens aged 5-16.
Activities such as horse-back riding, wall climbing, zip line and archery are just a few of the great things they have to offer.
Circle Square Ranch is a Christian non-denominational children's summer camp and retreat centre.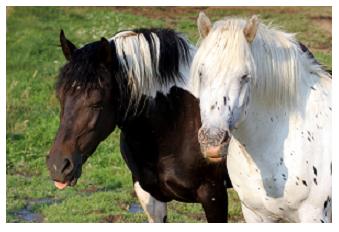 Conestogo River Horseback Adventures Located on Northfield Drive East in Waterloo, Ontario, this facility has so much for the horse enthusiast - trail riding, sleigh and wagon rides, and summer Camp for children!
Whinny Acres near Princeville, Ontario, is a horse-lover's paradise! Trail rides are offered, ranging from one hour, to one week - there is something for everyone, including Over-night, Week-end and three-day camps. You can contact them from their website, or at 519-924-1478.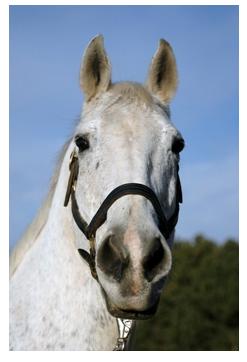 For an all-round horse-back riding experience Rawhide Adventures is one of the most exciting we have heard about!
Located near Shelbourne, Ontario, this would be a wonderful place for a week-end get-away.
There are various packages from which to choose, including meals and accommodation if required.
Located to the north of Kitchener, Shakespeare Stables can be contacted at 519-625-8459.
Belmirage Stables, Wyoming on London Line, Wyoming, Ontario - horseback riding and much more!
Ancaster Riding School, Ancaster This is a new edition to Day Break Equine Services, providing starter lessons for new riders, and also day camps during holidays and summer months.
Horse Crazy Girls - Horseback Riding Link
Do you have a Horse-Crazy daughter in your family?
Here is a great website about Horses and Horse back Riding that all Horse lovers will enjoy!
Photo of horses on this page courtesy of Dreamstime
© Dawn Hudson | Dreamstime.com

---
Have A Favourite Horseback Riding Stable?
Horseback riding has always been a popular pastime - would you like to share with us YOUR favourite Horse riding stable? Where are the best horses to ride in your area - do you have an exciting story to tell?

Our readers would love to hear about it - send us your pictures too, we would love to feature your story on our site!
What Other Visitors Have Said
Click below to see contributions from other visitors to this page......

Texas Longhorn Ranch

I discovered an awesome place to Horseback ride just west of London, Ontario in the Strathroy area called the Texas Longhorn Ranch. We rode along the …
Whinny Acres

Whinny Acres in Priceville, Ontario, is great for horseback riding! You can bring your own horses or rent theirs and there are lots of trails. You …
Our Ontario Horseback Riding Secret?

One of our readers tells us about the amazing overnight riding they had at the Peace Valley Ranch in April 2009. My wife and I recently experienced …
Horse riding at Sunnylee Stables

Last summer some friends and I went horse-back riding at Sunnylee Stables just outside St Thomas . We had fun and learned a lot from the instructor, …
Stable Relations Not rated yet
Stable Relations in Caledon, Ontario, provide horsemanship lessons, beginner to advanced as well as horse training. They have summer camp for beginner …
Washington Equestrian Estates Not rated yet
We just moved our horse to this lovely facility. It is so close to the city, yet it is pure country, right outside of Oshawa, Ontario, Canada! Check …
My Favorite Horseback Riding Camp Not rated yet
Hi, my name is Michelle and I am 6 and my Mommy helped me type this. I went to Washington Equestrian Estates horseback riding camp this summer, …
Elite Equine in Newmarket Not rated yet
Went riding at Elite Equine a number of times now and just love the peacefulness of being around horses. The stables, barn, riding arena, lounge, all …
Fox Lair Stables Not rated yet
I went to Fox Lair Stables in Canfield, Ontario, for a trail ride while my daughter enjoyed a pony ride, I was so pleased with the facility that my daughter …
Harmony Ranch Riding Lesson Not rated yet
Harmony Ranch in Schomberg, Ontario is wonderful! The coach here is soooo awesome! Patient, insightful and dedicated and loves sharing bottomless wisdom …
Maplecrescent Farm Not rated yet
At Maplecrescent Farm we offer trail riding in the Ganaraska forest. Located in Northumberland County, just north of historic Port Hope, Ontario, …
J L Equestrian Centre Not rated yet
Haliy, one of our readers, has this to say about her favourite place to go - I first got to know this place when I went for a Summer Camp. Then I …
Dry Lake Saddle Club Not rated yet
One of our readers sent us this information about their Saddle Club - horse lovers take note! - Dry Lake Saddle Club is a non-profit, community based and …
Here are a few Youtube videos that I hope you enjoy
Lorenzo National Horse Show
This is one of the most amazing videos about the Horse that I have ever seen - I hope you enjoy "Lorenzo National Horse Show"





Piaff - Great Arabian Stallion
This one is lovely too, I hope you enjoy it





This Video is a wonderful celebration of the Horse





Wild Horses
This Video is beautiful - Wild Horses