BED AND BREAKFAST
Accommodation in Ontario

One great option when travelling, is staying at a Bed and Breakfast, often called a B & B, where one is a guest in the home of the owners.
This has been a very popular type of overnight accommodation in Europe for many years, and is gaining popularity in North America.
Typically, guests would either call or email ahead to check to see that the B & B has room to accommodate their group for the night, but it is often also possible to just turn up and inquire about a room for the night.
The guests are then shown the room or rooms available and the cost of the rooms, which includes breakfast the following morning, and then decides whether they would like to stay or not.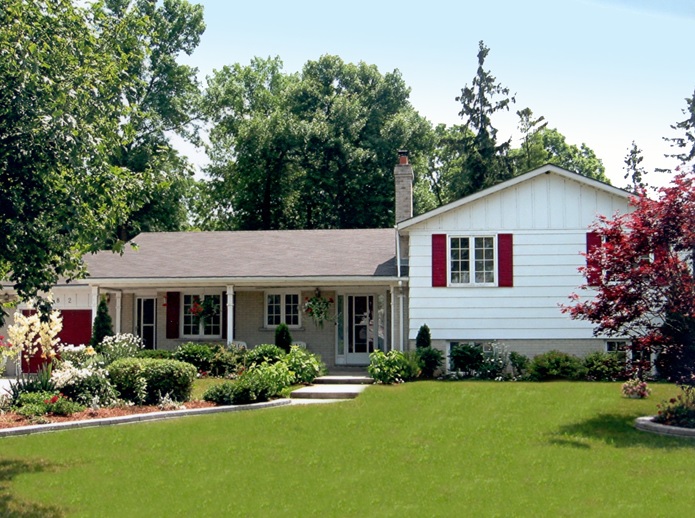 My family and I have stayed in many over the years, but recently have stayed in a few that we have really enjoyed.
A couple of years ago, hubby and I stayed at the Serendip Bed & Breakfast in St Marys, Ontario.
Eloise and Ray Hagerman were great hosts and we found them to be warm and hospitable, and they welcomed us into their home, where we enjoyed a comfortable room..
Our breakfast the following morning was a home-cooked delight, lots of hot food, coffee and tea!
The Serendip Bed & Breakfast is in a quiet location, just minutes from the town centre.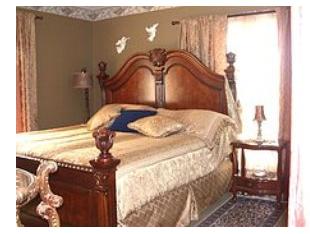 Last summer we took a short trip to Port Dover where we stayed overnight at the charming Angel's Nest Bed and Breakfast.
This quaint Victorian home was cozy and welcoming and has three guest rooms available.
We were very comfortable there and enjoyed a delicious self-serve breakfast in the dining room - a variety of cereals and breads to toast, fresh seasonal fruits, then abundant coffee on the front porch - ahhh.... life is good!
The Angel's Nest is just a short walk from the beach and is a handy place to stay as it is close to shops and the pharmacy.
The Arbour Bed & Breakfast is a delight!
In the summer of 2009, Peter and Jennifer had a Grand Opening which I attended, and as we toured their lovely accommodation, I thought how charming everything was!
The property, close to London and St Thomas , is set in lovely grounds, where there is a swimming pool and quiet corners where guests can sit and relax.
The bedrooms are beautiful, each room has its own en suite bathroom - I would happily recommend this B & B to anyone.
---
Have you ever thought about owning and operating your own Bed & Breakfast?
Click Here for valuable information about a new step-by-step Guide which shows you how to start and operate your own successful Bed and Breakfast business, from the ground up!
Bed and Breakfasts are the fastest growing sector of the tourism industry today, and it is predicted to grow by leaps and bounds over the few years.
This e-book is easily down loaded, and you can be reading it, and learning, 10 minutes from NOW!
---


Check back here shortly as we will be adding more of
YOUR favourite Bed and Breakfasts!
Do you have a favourite Ontario Bed & Breakfast?
We'd love to hear about your favourite Bed & Breakfast get-away - is there somewhere you like to go to be pampered?

Our readers would love to hear about your favourite Ontario B & B .........
Other readers favourite Bed & Breakfast accommodation
Click below to see contributions from other visitors to this page...