Cooper's Hawks
by Mike
(South London, Westmount area, Ontario, Canada)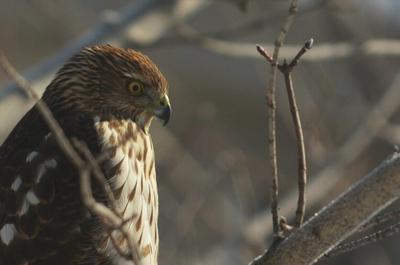 Two Cooper's hawks, male and female, appeared in my neighbourhood often for the winter and fall months.


Every Saturday and Sunday it was almost guaranteed I'd see them in my backyard tree.
They would just show up and look around the yards in the area for sometimes 30 minutes at a time.
Sometimes they would care and notice I was there outside watching them, sometimes they would fly off quickly.