PETER ROBSON
Original Art
You should visit the studio of the late Peter Robson, if you are visiting the charming village of Sparta , located between St Thomas and Aylmer , south of highway 3.
Peter was born and educated in England and after working at Canterbury Cathedral as an apprentice decorative stone carver, he moved to Canada in 1966, where he lived and worked for many years.
Below, there are two works of art by this talented artist, both of which are examples of his beautiful style of painting, and in the Studio on the main street through the village, there are many examples of his work.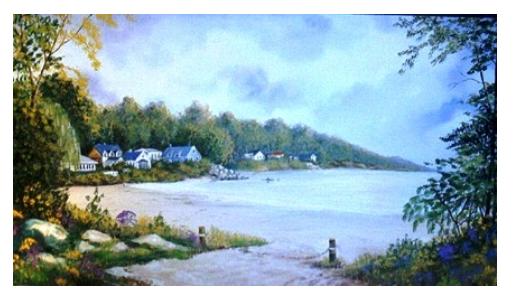 LITTLE BEACH (PORT STANLEY)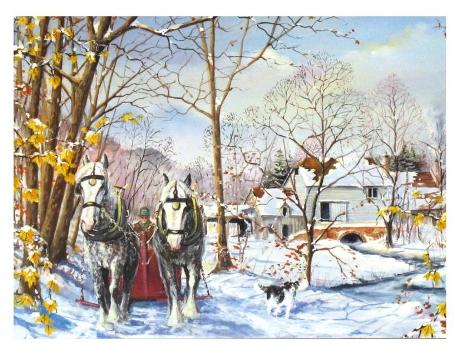 DECEMBER MORNING
If you are travelling through the area you will find the village of Sparta to the north-east of Port Stanley.
Sparta was settled by Quakers who moved here from Pennsylvania back in 1822, led by Josiah Doan, and many of the descendants of those early settlers still live in the area today
From St Thomas and Aylmer you can get here by turning south on Quaker Road, crossing county road 45 (John Wise Line) and continuing south until you come to the four corners in the village.

Peter Robson - Sparta
Link back to the Artist's website
Sparta House Tea Room & Restaurant The Restaurant serves tasty lunches in a unique historic atmosphere - while you're there check out the extensive tea-pot collection of your hostess, Mavis.