SIMCOE
Ontario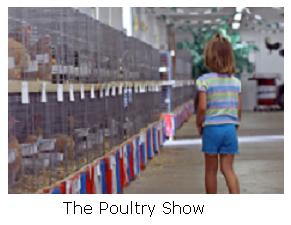 With a current population of around 16,000 people, the town of Simcoe, Ontario, is a thriving community.
Located a few miles north of Lake Erie, and 38 km south of the city of Brantford, this town is the county seat of Norfolk County, and it has the largest population of any community in Norfolk County.
When we travel to Niagara Falls from our home in St Thomas, we usually stop for refreshments in Simcoe as it is about half-way to the Falls and there is a Tim Horton's on the left as you go through the main intersection in town.
Hubby and I have often enjoyed the Simcoe Little Theatre here, this is a great place to see amateur theatre performances in the summer time.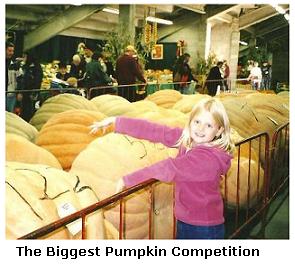 I have always thought that Simcoe was a charming town, rich with character and set in the middle of farming country - growing tobacco, fruit & vegetables, although it is only 100km from Toronto, Canada's largest urban centre.
The main street and shopping centre also have lots of shops for those who enjoy that activity!
The most enjoyable thing our family has ever done here, is to visit the Norfolk County Fair & Horse Show - what a fabulous day we had here!
This event has been an annual attraction here for over 160 years, and children and adults alike can enjoy a weekend of wholesome fun here.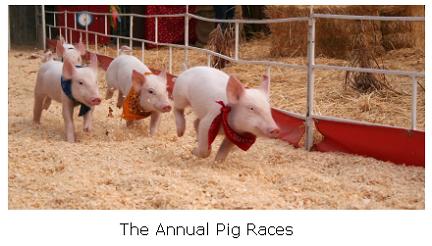 There's live entertainment, a midway and exhibitions
our favourite is the Pig Races!
In town you will find the Eva Brook Donly Museum which is a museum in a historic Victorian house, which features displays of local history, from the founding of Norfolk County, right up to today.
The Archives housed there has a wealth of research tools and aids for those seeking their family's Norfolk roots, including the Walsh Papers, historical township records, Maps & Atlases, and several libraries, including their Family Histories collection.
Their Early American Library is recognised as one of the finest outside the United States.
There are also programs for children.
If you are moving to this area and need the services of a Real Estate Agent, then you could contact RE/MAX Erie Shores Realty Inc. is a good place to start!
The town also has its own newspaper, the Simcoe Reformer and it's own radio station 98.9 FM.