Wildlife on Beck Line 
St Thomas
There is a wide assortment of wildlife that visits the property at 42815 Beck Line, and below is a selection of animals, great and small, which are seen on the property
One of the things that makes a house a home, at least to me, is the other creatures with whom we share the property.  Some animals we see frequently, such as Deer, Groundhogs, Wild Turkeys, Blue Herons and there are others we only glimpse now and again, such as Bald Eagles, Beaver, Indigo Buntings and Otters.  Animals, such as the Cat Bird, Woodpeckers and Screech Owl which we hear but hardly ever see.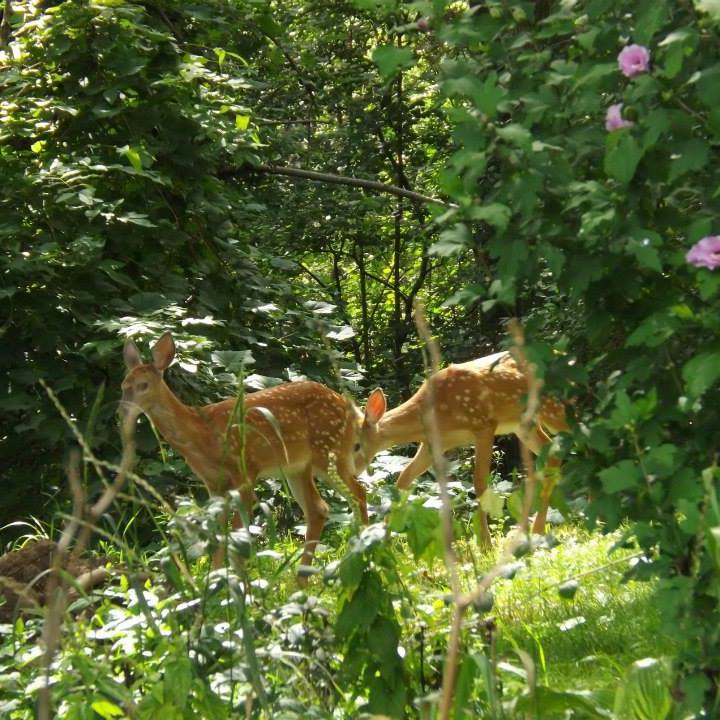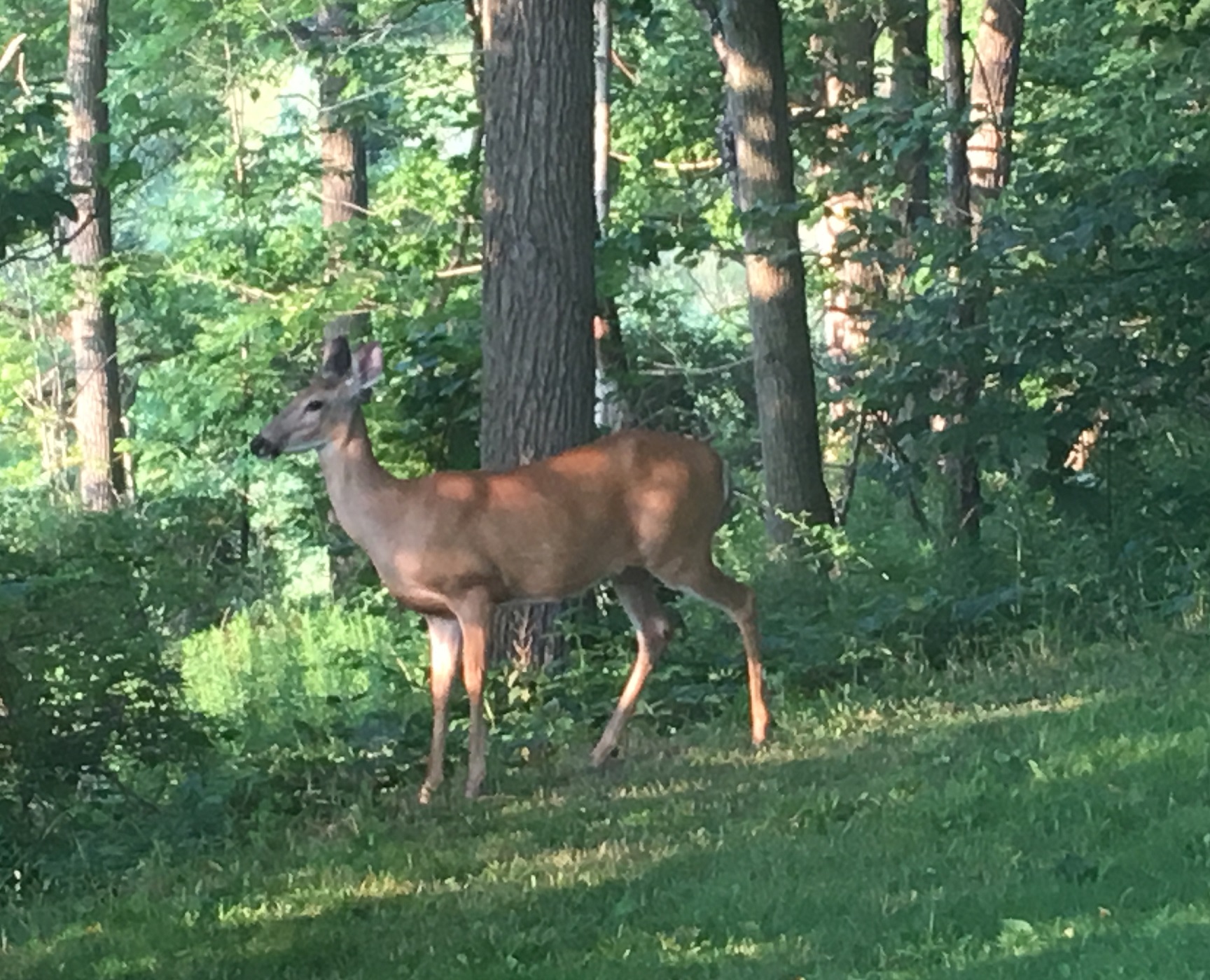 All year round, White Tailed Deer visit the property, in family groups of does with their kids in the spring and summer, to larger herds of around a dozen individuals during the winter
If you enjoy bird watching, you'll love this property ... there are always interesting birds coming and going - the type and frequency change with the seasons, but there is always something new to see!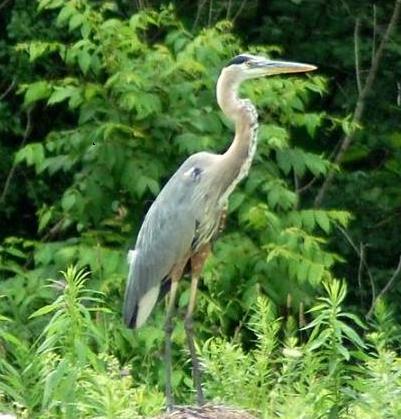 One of the Great Blue Herons that flies overhead each day and spends the day fishing on the river
The Ruby Throated Hummingbirds arrive in June and spend the next few months laying eggs and raising their babies, and visiting the feeders that we put out for them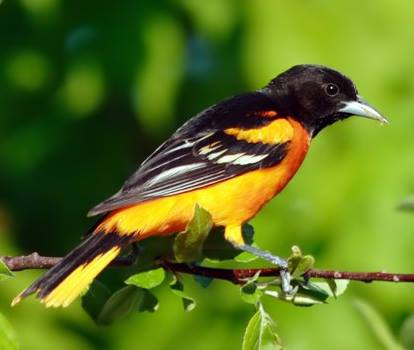 The beautiful Baltimore Orioles visit the Hummingbird feeders in early summer as they love the sweet nectar
The colourful Blue Jays are year-round visitors to the bird feeder and their noisy cries can often be heard all year round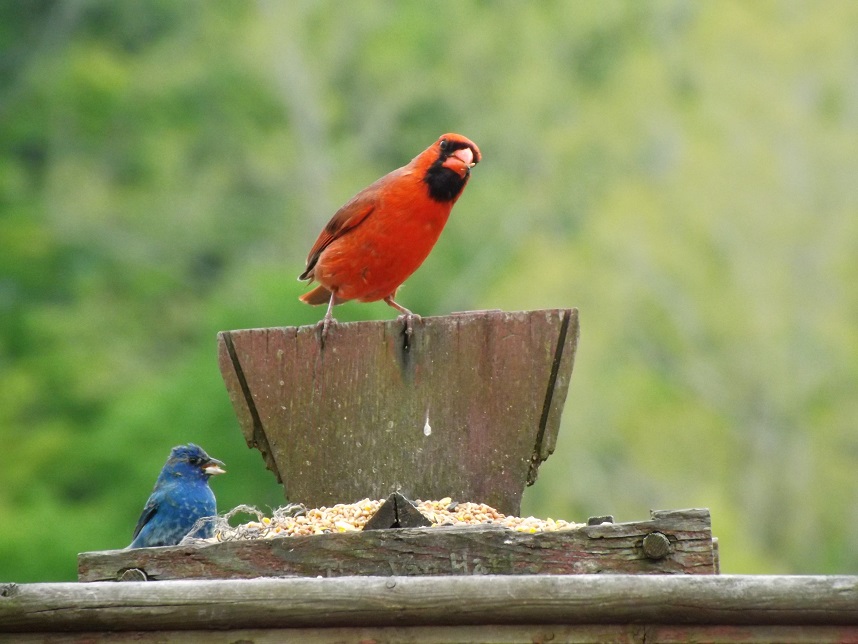 I snapped this picture of a male Cardinal and a male Indigo Bunting at the bird feeder - we often see Cardinals but the Bunting was a surprise as they are much more elusive
We have been very excited to locate an Osprey nest just 500 metres from the house - they fish in the river and at nearby Dalewood Lake and I have twice seen one flying past our house holding a fish in it's talons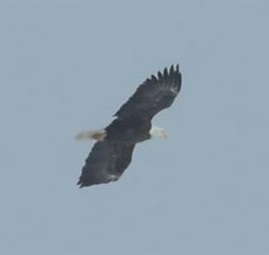 We are fortunate to see Bald Eagles here as there is a nest about 5 km from our home and they hunt on our property - we spot them three or four times each year
Carp caught in the river at the edge of our property (Kettle Creek) - in the spring, the Carp spawn in the river