Owl Sighting in North Richmond Hill
by Maurizio
(Richmond Hill, Ontario, Canada )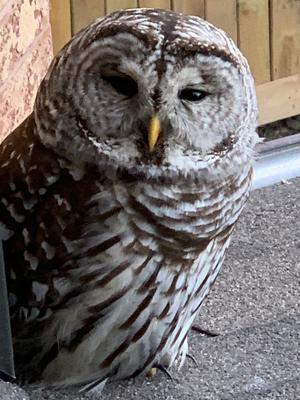 This owl had hit the window over my front door and was perched on the roof overhang. I was concerned that it was injured and prepared to call on the OWL Foundation to perform a rescue.

Fortunately, after opening a nearby window it flew off.

The owl appeared relatively small in the perched position until it took flight. What a a beautiful sight in flight.

Thank you for sending these beautiful pictures to us, I'm sure our readers will enjoy them very much!
Join in and write your own page! It's easy to do. How? Simply click here to return to Great Grey Owl.