Ospreys in London, Ontario
by Josh G
(London, Ontario, Canada)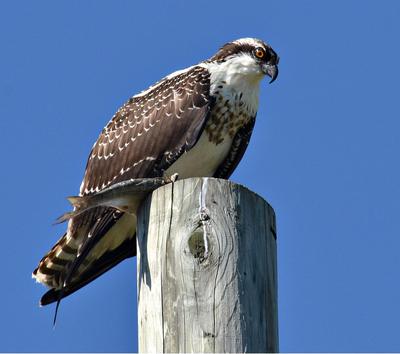 Osprey with fish
Here are some clear and close-up pictures of the Osprey eating a fish, I hope you like them.


This was September 23th 2014.
Thank you Josh, for sending these to us! Your pictures are amazing!
Join in and write your own page! It's easy to do. How? Simply click here to return to Osprey.