Mystery Raptor at RBG
by Ted Kilgour
(Hamilton, Ontario, Canada)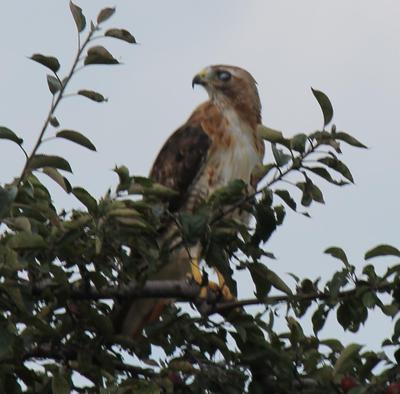 Mystery Bird
This past Labor Day we were walking around the Hamilton RBG Arboretum when I spotted this wonderful bird land on top of a tree not too far from me.


I slowly walked up to the tree with my camera in hand and stopped and took a picture, moved forward.
Although he always had one eye one me I believe he stayed because he was more concerned with the flock of turkey vultures flying overhead.
When they got to close he took off, but not before I got some amazing pictures of him.
Can anyone identify this bird?
Thank you so much for sending this to us, your pictures are great.

Perhaps one of our expert birders will be able to give you a definite ID of this bird.

I will also post this on our facebook page.