My new found friend
by Dave
(Stouffville, Ontario, Canada)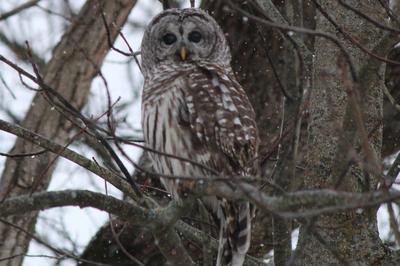 Yesterday while walking around my property in Pine Orchard, Whitchurch - Stouffville Ontario, I observed an owl which I believe is a Great Grey Owl.

I observed the owl for about 20 minutes, but unfortunately did not have my camera.

Luckily I saw him again today (about the same time of day) and was lucky to take several photos of the beautiful owl.

Hopefully he will stay around for a while.

Thank you for sending us these great pictures, I also hope that your new found friend stays in your area for a while!