LONDON INTERNATIONAL AIRPORT
London, Ontario
London, Ontario, Canada
(519) 452-4015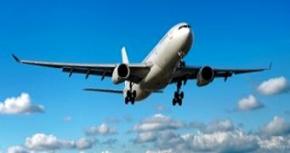 Located in the North East section of London, the London International Airport serves a wide area of Southwestern Ontario.
To reach London Airport from Highway 401, exit at Veterans Memorial Parkway and head north, follow the signs for the airport.
To check arrival times of incoming flights to London Airport click here

---
AIRLINES USING LONDON INTERNATIONAL AIRPORT
Air Canada / Jazz has flights daily from London to Toronto, Ottawa and Calgary. For Air Canada or Jazz Reservations or flight information call 1-888-247-2262

Northwest Airlines , flies daily to Detroit, Michigan. For Northwest Airlines Reservations or flight information call 1-800-225-2525
WestJet flies to Winnipeg and Calgary with connections to destinations in the West. Daily Direct to Halifax and Vancouver starting May 11, 2009. Starting in winter 2009, there will be flights direct to Orlando, Florida. For WestJet Reservations or flight information call 1-800-538-5696
United Airlines fly daily to Chicago starting September 29th 2009.
Air Transat direct to Varadero and Cancun-Mayan Riviera.
Sunwing Vacations leave from London Airport for Havana & Varadero, Cuba and Punta Cana, Dominican Republic. For Sunwing Reservations or flight information call 1-800-761-1711
Sunquest Vacations direct flights to Varadero and Cancun-Mayan Riviera.
---

---
AIRPORT PASSENGER SERVICES
While you wait for passengers to arrive, or if you are waiting for an out-going flight, there are passenger services at London International Airport.
You will find a "Tim Horton's" here so that you can relax with a good cup of coffee while you wait. This location serves a full line of products, including coffee, various teas and baked goods.
There is also a "Grille Works Eatery and Bar" where you can purchase breakfast, lunches, salads, burgers, Greek Gyros and Fajitas. "Grille Works" also includes a full bar area where you can enjoy a glass of wine, beer or a mixed drink.
You can take advantage of the "sit-down" atmosphere in the food court or have your order packaged "to go" if you would like to take your food on board your flight.
The Confectionery and Gift Store offers last minutes items including such as newspapers, magazines and pocket books, candy and souvenir items.
Outside the Terminal Building, there is a park-like area where you can sit among the shrubs and flowers, and relax while you pass the time.
---
CAR RENTAL
When traveling to London, Ontario, either for a family holiday or business, you can rent a car from one of several well-established Car Rental companies.
Avis Rent a Car Hertz Car Rental Enterprise Rent a Car National Car Rental
Links for London & London Airport
London International Airport
Official Website for London Airport
More Information about London, Ontario
If you are visiting London, Ontario, check out this information about this interesting, multi-cultural city