Bald Eagles on the St Clair River
by Kai Sorensen
(Corunna, Ontario, Canada)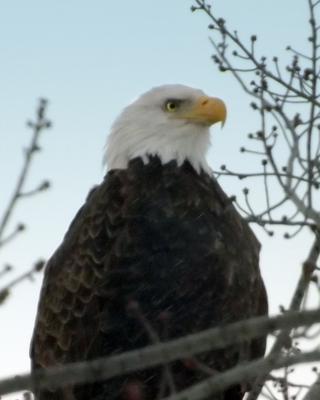 Nice to see the comeback of The Bald Eagle right here in my own neighbourhood in Corunna, Ontario.


Most mornings you can watch them feeding right in front of Shell Oil or be lucky enough to get close to them resting on a tree.
Wow, thank you Kai, for sending up your wonderful pictures and your report of your Bald Eagle sighting!