These two are always here
by Brian
(Port Severn, Ontario, Canada )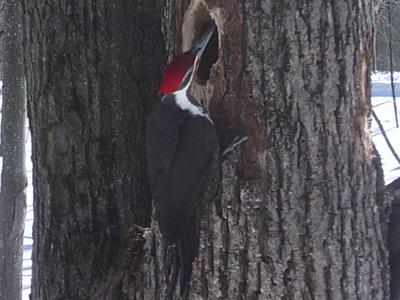 Regular visitors

These two have been busy - it only took a couple of days to go through that tree.
I'm not sure what type of Woodpecker that is, but I think some of our readers will recognize them ... my guess would be Pileated Woodpecker, as that is the only large Woodpecker I know.
Join in and write your own page! It's easy to do. How? Simply click here to return to Wild Birds in Ontario.