Pretty Poser
by Deanna Porter
(Guildwood Village, Scarborough,Ontario)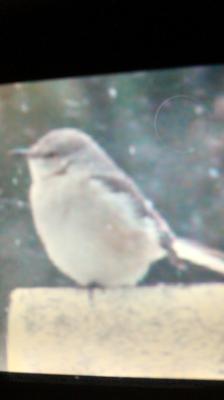 Winter Beauty
I was on my patio one morning and this bird flying past got my attention.


There, atop a cement pillar landed the most odd looking feathered friend.
This bird I have never had the privilege to see.
Soft grey and fairly plump, a slightly curved beak, a good size, but what a surprise!
Underneath those wings was the most gorgeous shade of blue I have ever seen!
Still trying to find out what kind of bird it was?
Thank you for your pictures - I can't identify this bird, but would welcome comments and suggestions from our readers .....

I will also post this on our Discover Southern Ontario facebook page