Deer, Beaver and Other Animals in North/West Brampton
by Rod S
(Brampton, Ontario)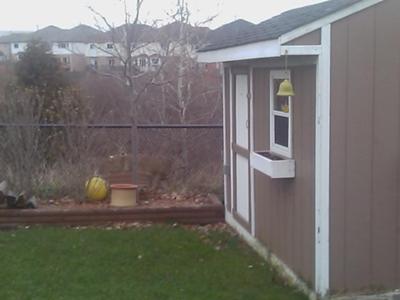 We live in north/west Brampton and have seen Deer on many occasions and even right on the other side of our back fence(see pics).


The Deer don't seem to be to bothered by our presence as long as we don't get to close.
Recently my daughter and I were out for a bike ride and we came across what was left of a group of Poplar trees. These trees were obviously cut down by a Beaver. We didn't see a Beaver, but there must have been one in the area(see pics).
On other occasions we've also seen Foxes, many Rabbits, Racoons, Squirrels, Skunks (my dog does not want me to go there because she had a most unpleasant encounter) and even a Possum was chased from my neighbour's garage.
I think all the sightings are due to the fact that our area of Brampton is surrounded by protected valley lands.
Thanks