Birds of Prey...and birds to pray for
by Dave Williams
(Mississauga, Ontario, Canada)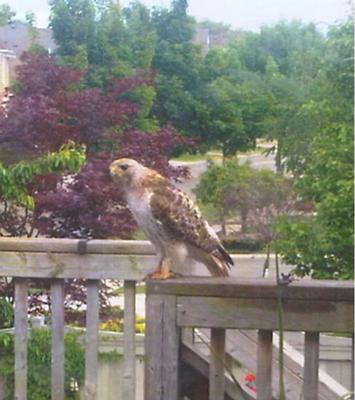 Raptor in Mississauga
Late on a Sunday afternoon in early June of this year, we heard a big commotion in our back yard as this large bird settled on our back deck (see attached picture).


It was being harassed by our resident Mother Robin who was protecting her babies.
Can anyone identify what kind of Raptor this bird is? It must be some kind of Hawk.
Hmmm.... I'm not sure what type of Hawk that is, but I think one of our readers may know!

If you can identify this raptor, please let us know