Bald Eagle & nest at Big Rideau Lake, Ontario
by Jennifer Cross
(Ottawa, Ontario, Canada)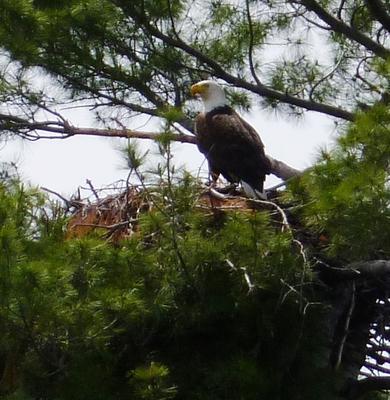 On the nest
I was boating with friends yesterday on Big Rideau Lake near Perth, Ontario and spotted a Bald Eagle flying overhead.


It then landed on its nest several times in a nearby tree.
It flew about and was chased by a crow.
It flew further out, seemingly trying to lead us away from the nest.
We heard babies calling from the nest.