TINY HOUSE




Bed and Breakfast




London, Ontario

When I think about the Tiny House Bed and Breakfast, I can't help thinking it is as Cute as a Button!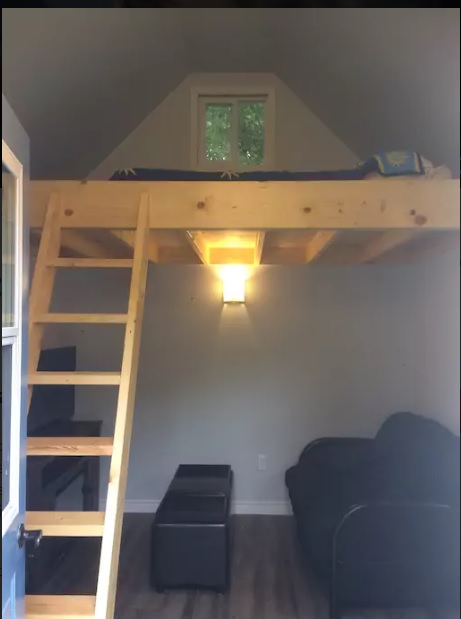 In recent years there has been a lot of interest in Tiny Homes, sometimes called Tiny Houses, which are really compact and which have a small footprint and yet are practical and affordable. 
We first found this accommodation when we were looking for somewhere to stay in London on a mid-week night, and we checked online and found the Tiny House.
We were able to book online so that was quick and easy, and our hosts were gracious and welcoming, so that was nice.
The Tiny House is located just south of Fanshawe Park Road, London, so it is conveniently placed for visitors who will be going to Masonville Mall, Western University or University Hospital, or anywhere in downtown London, which is only a 10 minute drive away.
You can see for yourself how cute and cozy this accommodation is - yes, it is tiny at around 100 square feet, but it is equipped with everything you'll need for a night, a weekend, or a week's stay.
At this point I really should mention the cost of staying in the Tiny House ... $28 per night, for two people!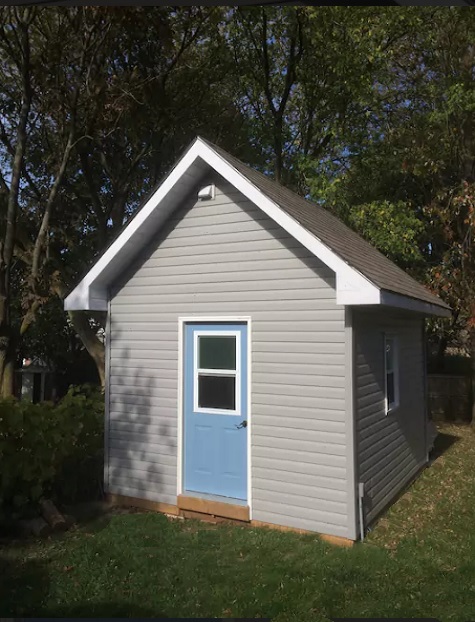 There is a TV, coffee table, sofa (which is a futon so if you don't want to go to sleep in the loft, you could spend the night there!).  There is also a fridge and toaster oven.
Guests use the bathroom facilities in the home of the hosts, which is just a few steps across the grass, and in their home.
The bed is up the steps in the loft - I can't tell you how snug and cozy we were when we stayed up there - if felt like we were staying in a sweet little cabin in the woods!
For breakfast our hosts supplied cups of hot tea or coffee and muffins, which was a great way to start our day.
I would recommend the Cute as a Button Tiny House in London, to anyone who is looking for affordable accommodation, which is spotlessly clean and comfortable.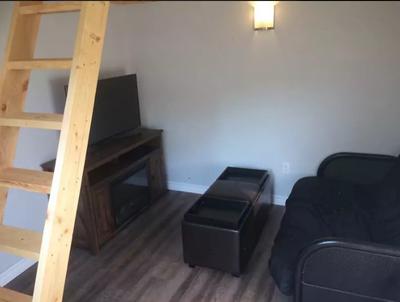 You can stay in the Tiny House by booking through