Snowy Owl in Crosshill, Ontario (Waterloo)
by Susan O'Brien
(Wroxeter, Ontario, Canada)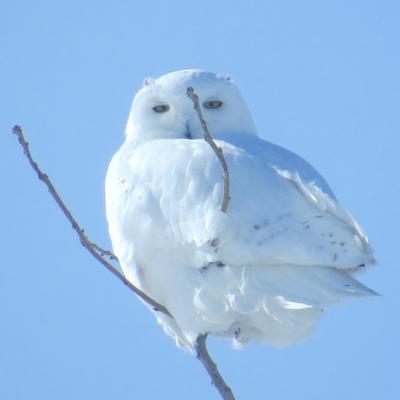 Male Snowy Owl
Driving back home from Waterloo this afternoon I noticed what looked like a clump of snow high on the branches of a bare tree.


I suspected it might be an owl, but couldn't make it out clearly with regular eyesight.
I just happened to have a camera in my vehicle, so I pulled over and took some pictures so that I could zoom in to see if my suspicions were correct.
I believe this is a male Snowy Owl, and he sat for a few moments before flying calmly away.
Thank you for sending us your charming pictures, you got great shots!

You can see more reports of wildlife sightings on our Facebook page Discover Southern Ontario!