THE ARBOUR
BED & BREAKFAST
ST THOMAS, ONTARIO
The lovely
Arbour Bed & Breakfast
in Talbotville, Ontario, had their spectacular Grand Opening in the summer of 2009.
AS OF AUGUST 2013, THE ARBOUR BED & BREAKFAST WILL BE CLOSED AS THE OWNERS HAVE NOW RETIRED
BEST WISHES JENNIFER & PETER
This charming Century home is set in beautiful, well landscaped grounds, and has first-class accommodations, for holiday makers, or business travellers.
There is an in-ground pool in the grounds, where guests can enjoy hours of fun in the sun.
Located just off highway 4 near London and St Thomas , and just 5 minutes off highways 401, this Bed and Breakfast is also just minutes from the beaches on Lake Erie's north shore at Port Stanley.
There are beautiful gardens here for visitors to enjoy and where it is always possible to find a sunny spot to soak up the sunshine, or a shady place to read, or relax and meditate.
The Arbour Bed & Breakfast offers accommodation by the day or the week and their rates are reasonable.
There are also two unique ways of staying here.
You can rent the whole Guest Suite.
This would include both bedrooms, the fully equipped kitchen, living room, sun-room and deck.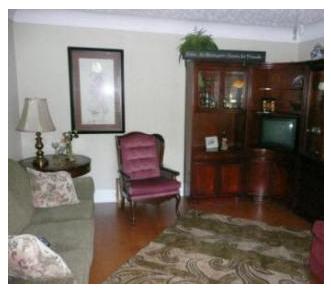 This way, you could take advantage of their self-catering option - and you would have the Guest Suite to yourself!
The owners, Jennifer and Peter, also have a range of Special Bed & Breakfast Packages.
There are small theatres in St Thomas, Port Stanley and Aylmer, which all have good offerings this year.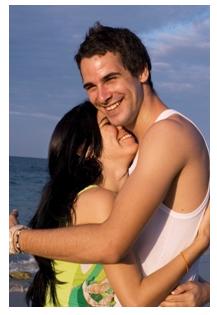 Port Stanley Festival Theatre St Thomas - Princess Ave Playhouse

Aylmer Community Theatre , and Explore Elgin. This is also a convenient base for exploring the villages of Port Stanley where families can enjoy the two beaches, or the small, charming village of Sparta, or any of the Quai du Vin Summer Concerts and other quaint places in the area.
If you are looking for accommodation in the St Thomas or London area, check out the Sunnybrook Farm Garden-level Guest Suite which offers 2-bedroom self-catering accommodation, year round.
---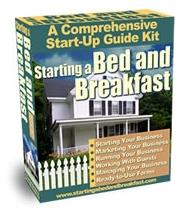 Have you ever thought about owning and operating your own Bed & Breakfast?
Click Here
for valuable information about a new step-by-step Guide which shows you how to start and operate your own successful Bed and Breakfast business, from the ground up!
Bed and Breakfasts are the fastest growing sector of the tourism industry today, and it is predicted to grow by leaps and bounds over the few years.
This e-book is easily down loaded, and you can be reading it, and learning, 10 minutes from NOW!
---